Undertaken to provide an initial evaluation or as part of a routine programme of workplace monitoring our benchmark survey considers a wide set of indoor air quality parameters, including :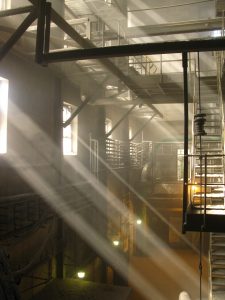 Comfort:
Temperature
Relative humidity
Air movement
Carbon dioxide
Dust and Particles:
Total airborne particle numbers
Airborne particulate as PM2.5, PM10
Indicator Gases:
Carbon monoxide
Ozone
Nitrogen dioxide
Sulphur dioxide
Organics:
Total volatile organocarbon compounds
Microbial indicators:
Total airborne bacteria
Total airborne yeasts and moulds
Measurements are made at representative points across the office space to provide an assessment of conditions and variation.  The occupied space and air supply arrangements are considered for any additional factors of note that may affect air quality.
Results can be compared against guideline and best practice standards and a report is provided with any relevant recommendations. This service assists duty holders to demonstrate to employees and others that their obligations under Regulation 6 of the Workplace (health, safety and welfare) Regulations are being met, the condition of the indoor air and areas for improvement where necessary.